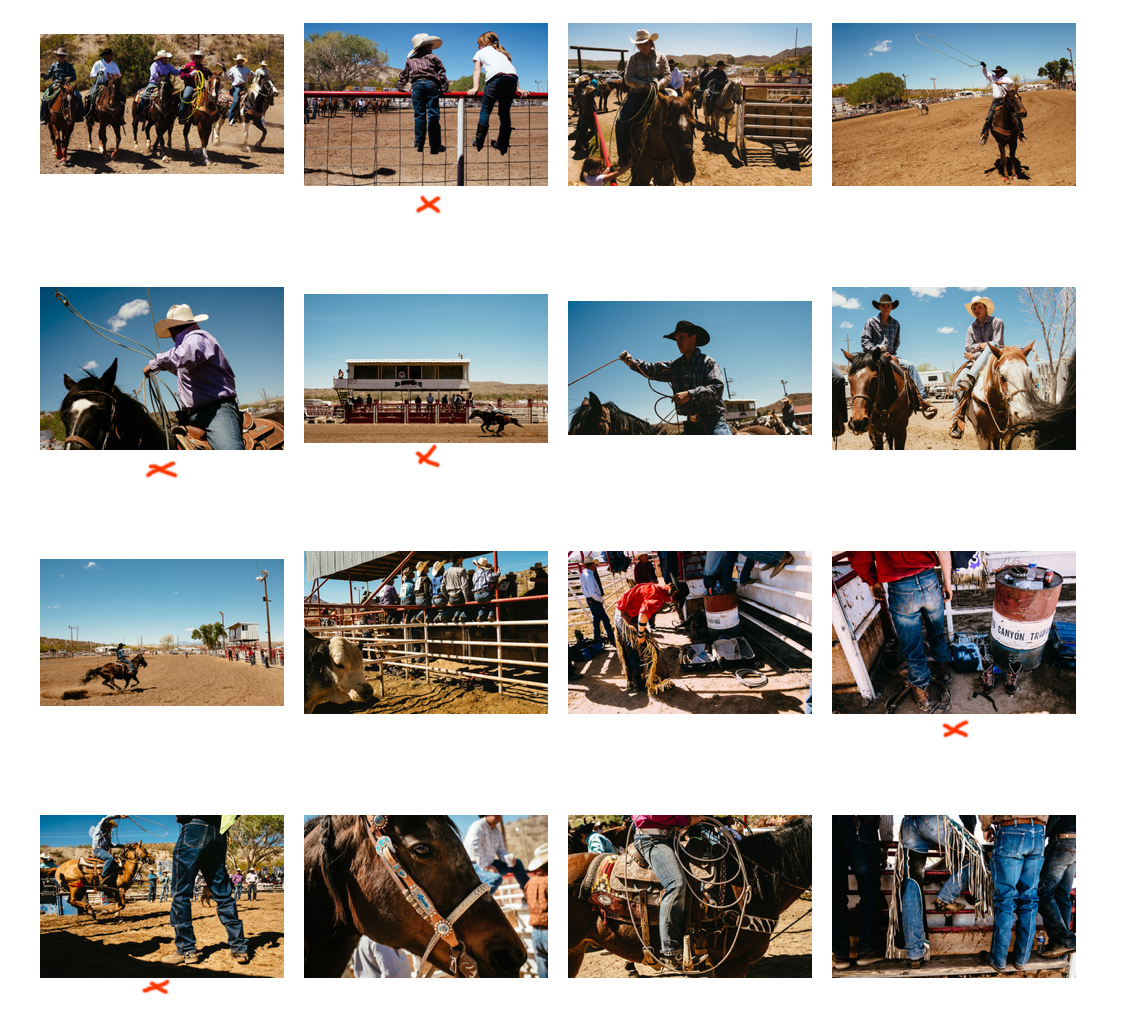 Hi guys,
I saw the great images of the high school rodeo! Nice job Flemming! I can smell the perfume of the horses and the dust either i can hear each sound looking at these pics (i made a red cross on my favorites pics).
I just finished a documentary work this week... Maybe these images could be interesting for my first story telling in the Kage... i wrote a text but in french (Pat si tu penses que cela vaut la peine, je vais tenter de le traduire). This is about a company call "Matière à penser". It's a kind of scenic workshop. Women and men who imagine and create objects, furnitures and decorations for museums and some amusement parks. There you can find engineers, model makers, sculptors, painters, cabinet makers... all precious talents, creative spirits stimulated by every new project. In the attach file you'll find a selection of images... my first selection ;-)
Have a nice week end!
Le texte proposé :
"Matière à penser, ce sont d'abord des femmes et des hommes animés par un même esprit créatif. Perdu dans une zone industrielle, les hangars cachent de petits trésors d'inventions. Chacun est prévenu de mon arrivée. Le photographe sera discret et n'entravera pas le travail des uns ni des autres. C'est mon but avant toute chose. Devenir caméléon et me fondre dans le décor. Dans les décors devrais-je dire. Chacun vaque à ses occupations, ingénieurs et maquettistes isolés du bruit des machines et des outils, réflexions en cours... J'ouvre une porte puis c'est le saut chez les "ouvriers". Bienvenue parmi les sculpteurs, ébénistes, peintres et autres talentueux mécanos. Parfums et essences se chevauchent, se mêlent à chaque coin de l'immense atelier. Tout ici n'est que matière, de la plus solide à la plus fluide, chacune à son maître incontesté..."
+33 (0)6 64 11 11 20 vbalden@gmail.com www.vincent-baldensperger.com www.kagecollective.com